About Us
Welcome to Unique IPR Services Pvt. Ltd.
An intellectual property (IP) firm, founded on the auspicious day of Ganesh Chaturthi which itself epitomizes wisdom and intellect.
We render our professional services for all types of IPRs with a vision to enrich intellect with integrity, genuine guidance, conviction and committed efforts with support for each and every client in India & Abroad. Expertise in the niche domain of patent and design is our core strength.
This is how and why we are completely UNIQUE from others !
read more
Our Services
1
Patent
Patent Drafting
Patent Filing
Prior Art Search
PCT Application Filing
Freedom To Operate (FTO)
Response To Examination Report
Response To Office Action
Infringement Analysis
Patentability Analysis
2
Trademark
TM Filing
TM Renewal
Responding To Examination Report
3
Copyright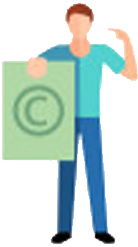 Filing Application
Responding To Examination Report
4
Design
Design Filing
Responding To Examination Report
Our Team Our Pride
The dynamic and committed team with varied industrial work experience, expertise and professionalism in the field of Engineering, Technology and Pharma which are the niche domains of Patents and Design is the core strength and UNIQUE key to success
Our Team
Happy Clients
UNIQUE IPR Services has done an excellent job of studying our technology, thoroughly understanding its implications and turning it into the valuable IP patent application by successfully processing it further.
I am very happy with UNIQUE IPR Services, for their prompt response with quality work , able guidance and support for transforming my ideas into successful patent applications. All these applications are taking good shape and are processed for grant level.
I am pleased to get connected with UNIQUE IPR Services. Many thanks to the efficient and knowledgeable team of Unique IPR for providing me genuine guidance and helping me publish my research works as my intellectual property.
Mr. Deshmane, Research Fellow